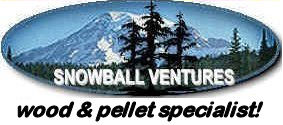 Home

About Us

Products
Pellet & Acc.
Wood Stoves
Wood Inserts

Installations


Websites of Interest


An interesting source of information on wood pellet fuel, this site includes a glossary of wood pellet heating related terms.

Enter your local prices and compare the costs of different heating fuels.

This site includes a consumer guide to heating with wood pellets as well as a BTU calculator.

Information on all types of hearth products. This site also includes a searchable index of member retailers in North America.

Sherwood Industries is the BC based manufacturer of Enviro wood pellet heating appliances.

Wood Energy Technology Transfer Inc. is a non-profit training and education association. WETT Inc. provides professional training & certification and public education to promote the safe and effective use of wood burning systems (including wood pellet heating systems) in Canada. The Insurance Bureau of Canada recognizes WETT certification as evidence of qualifications for inspection purposes.

Pacific Energy is the Vancouver Island based manufacturer of the Warmland Pellet Stove and the Pacific Energy, True North & Alderlea brands of wood stoves and inserts.

This is the North American site for Piazzetta Pellet Stoves, manufactured in Italy.
PSG is the Quebec based manufacturer of the Caddy Alterna wood pellet furnace.

The Wood Heat Organization is a Canadian nonprofit, nongovernmental agency dedicated to the responsible use of wood as a home heating fuel.

This Canadian company produces a variety of wood and wood pellet stoves and fireplace inserts.
Snowball Ventures - Your Wood & Wood Pellet Heating Specialist
---
US & overseas visitors please click here.
HOW TO CONTACT US:

President: John Billwiller
Phone: (250)442-2943
E-mail:
Regular Mail: 10545 Granby Rd.
Grand Forks, BC, Canada V0H 1H1

(Snowball Ventures is conveniently located 10 ½ km north of Grand Forks at 10545 Granby Road.)



| | | | |
| --- | --- | --- | --- |
| Member of: | | | |
| | | | | |
| --- | --- | --- | --- | --- |
| Director of: | | | | |
---

Last updated March 15, 2013
Site design by: